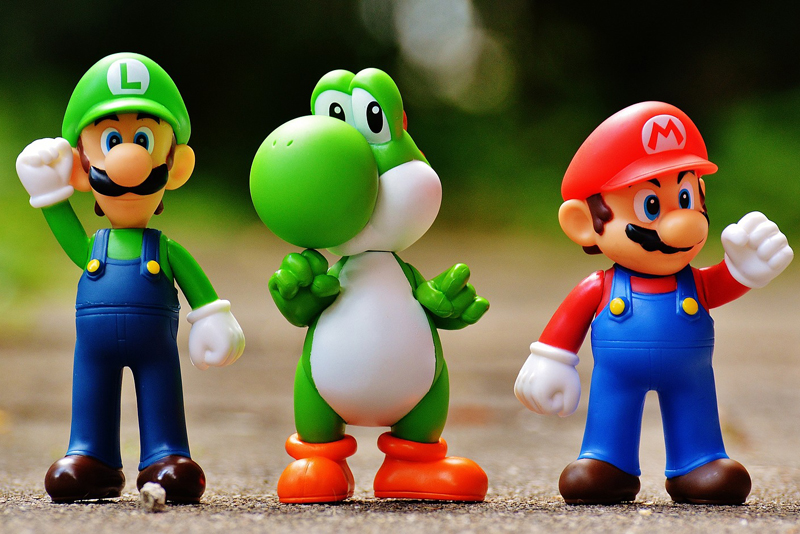 Nintendo Information
Bust-A-Move Bash!


Bust-A-Move Bash! for the Wii takes a classic bubble-bursting arcade game and brings it to the Wii. How much you love it depends how hooked you are to this style of gameplay.
Cooking Mama Cook Off Wii


Cooking Mama Cook Off Wii is a Wario-Ware style arcade game made up of a variety of short movement-oriented activities. You can play alone or with a friend.
Gauntlet Dark Legacy GameCube


Gauntlet Dark Legacy for the Nintendo GameCube is a great hack-and-slash game that builds on the classic legend. Luckily it can be played well on the Wii!
Godzilla Unleashed


A new multi-person brawling game featuring the famous series of giant monsters, Godzilla Unleashed for the Nintendo Wii tries to use the Wii remote and motion-sensing features to make a game worthy of the giant atomic lizard and his compatriots.
Metal Slug Anthology Wii


Metal Slug Anthology provides Metal Slugs 1, 2, X, 3, 4, 5 and 6 all in one package. There are a few extras as well, including artwork and text interviews.
New Super Mario Bros. U - Wii U


New Super Mario Bros. U for the Wii U brings together a wealth of Super Mario fun along with multiplayer challenges. A nice trip down memory lane.
NintendoLand - WiiU


NintendoLand is a typical launch game for a new console - it features a wealth of mini-games that help to show off the capabilities of the Wii U controllers and system.
Odama - Samurai Pinball


At first glance, Odama seems like a combination of quite disparate ideas. You´re playing pinball - but your board is a real time strategy game with infantry, cavalry, towers and rivers. You use a microphone to issue orders, too!
Pokemon Ruby and Sapphire


Pokemon Ruby and Sapphire, two different versions of the latest Pokemon adventure for Game Boy Advance, are both incredibly improved over previous games.
Rampage - Total Destruction


If you´re looking for a mindless, fun way to spend a few hours, Rampage is perfect. You take on a monster´s personality and bash away at buildings!
Super Mario Sunshine


The GameCube has found its new shining star in the game Super Mario Sunshine. Tons of fun for all ages!
Super Mario Sunshine Walkthrough


Are you a fan of Super Mario Sunshine? Need a walkthrough, tips or techniques for the fun GameCube game? Here you go!
Trauma Center - New Blood


If you've got steady hands and like medical shows, you might want to give Trauma Center New Blood a try. You use your Wii motion controllers to stitch up wounds, roll on bandages, and zap tumors.
World of Zoo Wii


World of Zoo for the Wii is a delightful game where animals are cared for, played with, and even customized to look exactly the way you wish.
Worms Blast not your Father's Worms


Worms Blast has taken the Worms series and swung it forcefully towards the puzzle genre. See how it does in the battle of the minds.
Yoshi´s Island


Yoshi´s Island is the latest of the Super Mario Advance series, and it does Nintendo proud.
Editor's Picks Articles
Top Ten Articles
Previous Features
Site Map
Content copyright © 2018 by . All rights reserved.
This content was written by . If you wish to use this content in any manner, you need written permission.
Contact Lisa Shea for details.