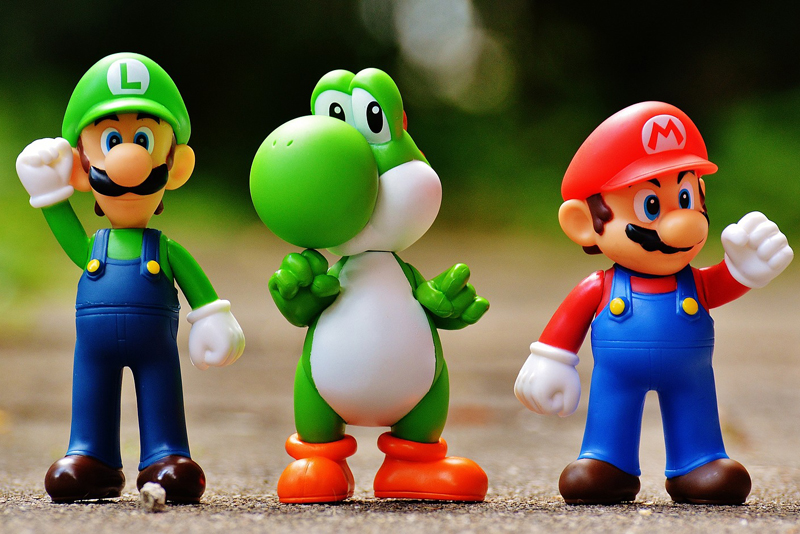 Get information on the various Nintendo consoles, plug accessories to add on to your systems.
GameCube : A Console Review


Looking like the toy when compared to the XBox and PlayStation 2, the little GameCube proves that smaller can sometimes be better.
GameCube Bongo Controllers


They look like a pair of bongos. They only have one button on them, that acts as a pause or start button. They can sense clapping - and they are great fun!
GameCube Chainsaw Controller


If you thought that the GameCube was solely for kids, think again. This bloody chainsaw controller is specifically for the GameCube, and isn´t exactly for the tykes.
Gamer Graffix Gamecube Skin


Gamer Graffix has a number of skins - or stick-on decals - to decorate the GameCube gaming system. I really liked the idea - but there are some problems here.
Netflix on the Nintendo Wii


If you own a Nintendo Wii, you'll definitely want to get your hands on the free Netflix DVD. This allows you to stream your Netflix account and watch unlimited movies via your Nintendo Wii, on demand!
Nintendo GameCube Online


It´s been quite a while since XBox Live and PS2 Online brought fun multiplayer to those systems. In the meantime, the Nintendo GameCube has 2 hard to find adaptors, and only one game - Phantasy Star Online.
Nintendo Wii Release News


The Nintendo Wii will be released on November 19, 2006. This makes it the last of the 3 main consoles to release its new version. It is also the cheapest!
Proper Viewing Distance for Wii Games


When you're playing Wii games, it's good to know the proper distance to sit back (or stand back) from the TV. The proper viewing distance all depends on how large your TV is.
Rock Band Official Microphone Review


The Rock Band official microphone has a silver grill, the Rock Band logo on its shaft, and a nearly fifteen foot long cable. How does it perform?
Wii Console - Version Information


When gamers buy an XBox or PS3 they have to choose between hard drive sizes, backwards compatibility options and built in wireless options. What are the confusing choices that you have to deal with when buying a Wii system?
Wii Remote Plus Controller


When the Wii first came out, the controllers did not have the full motion sensors they have now. You can either get an add-on for those old style controllers - or you can get a new, integrated Wii Remote Plus Controller.
Editor's Picks Articles
Top Ten Articles
Previous Features
Site Map
Content copyright © 2018 by . All rights reserved.
This content was written by . If you wish to use this content in any manner, you need written permission.
Contact Lisa Shea for details.