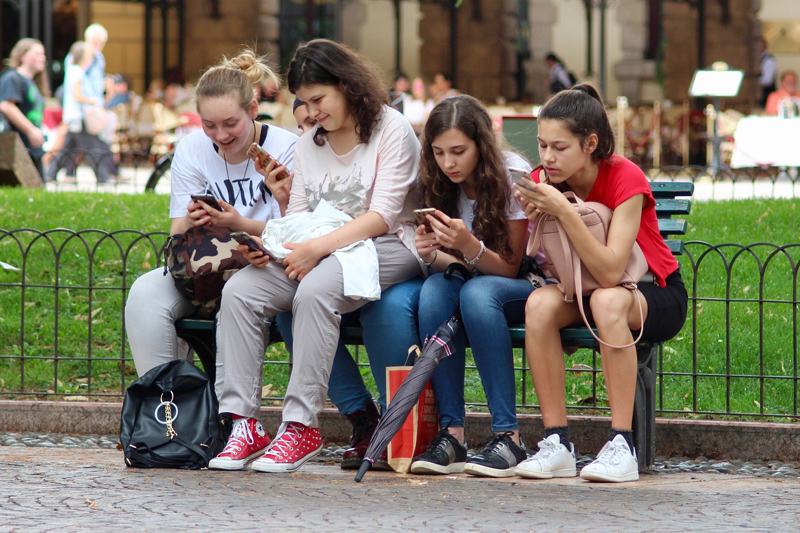 iPod and iTouch games are amazingly fun, and come in a wide variety of styles.
Angry Birds Rio

Angry Birds Rio brings our lovable little angry birds with their sling-shot attacks into the beautiful world of Rio. Best of all, they're now helping to free their feathered friends.
Applying to Apple iPhone App Area


The very first step to creating your very own iPhone app or game is to apply to Apple's iPhone application area. This process will take several days. Plan ahead!
Brain Toot - iPod Touch


The world is full of brain-training games. This is a great addition to the iPod Touch world. Play it daily to keep your little grey cells active and tuned!
Creating an iPhone App


I am a strong proponent of fully looking over a goal before you start down the path. So with that in mind, here are the things you should organize if you're about to embark on making your own iPhone application.
Facebook - iPod Touch


Facebook is an incredibly popular social networking website. The Facebook app for the iPod iTouch lets you stay in touch with your Facebook friends and check out their status updates from your iTouch unit.
iBall 3D - iPod Touch


iBall 3D for the iPod Touch is yet another in the Labyrinth-based games available for this motion-sensing game device. I'm afraid I just didn't enjoy iBall 3D as much as the other versions I've seen.
iPod Touch


I've had many handheld game / music units over the years, but I really love the iPod Touch. Yes it only holds 8 gig of music - but its gaming abilities far more than make up for that!
iPod Touch Generations (Gs)


If you want to get an iPod Touch for handheld gaming, it can be confusing to see all the "1G" or "2G" designations. In the iPod world, these refer to what GENERATION (or version) of system you are getting.
iTouch - App Store Cannot Connect


There will be times that your iTouch will give you errors when you try to connect to the app store - either to update your existing apps or to download new apps. Here is how to troubleshoot the issue.
Knots - iPod Touch


Knots for the iPod Touch reminds me of one of the WarioWare games. It's oh so simple - but completely addictive!
Laberynth - iPod Touch


Laberynth is a classic game I played with actual wood and marbles as a child. It involves navigating the marble around a wooden track. The iPod Touch does an awesome job of recreating this game with motion sensing technology.
Lion Pride iTouch iPhone


If you've got an iTouch or iPhone, be sure to check out Lion Pride. This high quality game from Blue Fang (makers of Zoo Tycoon) provides awesome quality art and gameplay for a mere 99 cents. Score!
Mancala Flipside 5 iTouch


I am a great fan of Mancala - the traditional African game involving seeds and seed cups. For whatever reason the Mancala translation by Flipside 5 is completely incomprehensible and provides less than no instructions.
MazeFinger - iPod Touch


MazeFinger is a fun game with a simple premise. A maze is shown on the screen and you trace it with your finger. With a timer and other challenges, soon this gets to be quite challenging!
Paper Football iTouch


You know things are getting odd when people are playing a very simple tabletop game like paper football on their computer. Why not just fold a piece of paper up and actually flick it with your finger?
Pret-a-Yoga iTouch


I am all for handheld apps that help people become more healthy and get active. However, pret-a-yoga seems to be in need of some assistance in that area.
Rearranging / Deleting Apps on iPod Touch


Once you start playing with your iPod Touch, you'll find yourself swamped with tons of apps you enjoy. Here is how to manage and arrange your iPod Touch screen quickly and easily!
Rock Band iPhone


If you're a fan of the Rock Band series of games, be sure to check out the Rock Band iPhone app! This fun game lets you enjoy the music playing madness of Rock Band while you're waiting in line for a sub!
Sena iPod Touch Leather Pouch


If you have an iPod Touch, you want to keep it safe when you carry it around in your pocket. The Sena leather pouch is meant to COMPLETELY shield your iPod Touch from damage - so keep in mind this is for storage / carrying.
Tap Tap - iPod Touch


I love music games such as Guitar Hero and Rock Band, so it's no surprise that I also love Tap Tap on my iPod Touch. The game lets you hit the beat along with the music and has contests too!
Touch4 - iPod Touch


Touch4 for the iPod Touch is a free version of Connect Four. The game is simple to learn - but lots of fun to play! You can choose your color, choose the level of your opponent or even play with a friend.
Trace - iPod Touch


Trace is the simplest little game for the iPod Touch - but it is SO much fun. It is greatly challenging with its scenarios and layouts, but the basic concept is simple. Get your person from point A to point B.
Venger iTouch


Venger for the iTouch system brings to mind the old Star Wars game where you're flying over and under obstacles, trying to survive a run on the Death Star.
Editor's Picks Articles
Top Ten Articles
Previous Features
Site Map
Follow @lisavideogames
Tweet
Content copyright © 2018 by . All rights reserved.
This content was written by . If you wish to use this content in any manner, you need written permission.
Contact Lisa Shea for details.