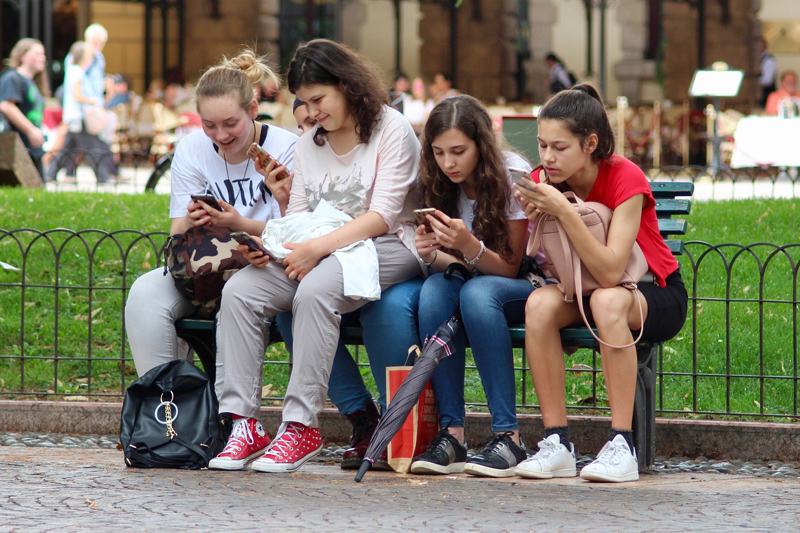 One of the hottest markets for handheld games is with Android phones and devices. Learn what great games are available to download for your Android unit!
100 Floors Game - Droid Review


100 Floors is a game for the Android operating system which is a series of minigames. There are no rules. You do whatever it takes to get that door to open.
Air Penguin - Droid


In Air Penguin, you've got a cute little penguin jumping, sliding, and racing across ice floes to reach the destination. It's a simple matter of phone tilting.
Alchemy - Droid


Alchemy for the Droid is a fun, strangely addictive game that is about creating combinations. Just starting with water, fire, earth, and air, your aim is to create 370 different end products from swamps to ice to turtles.
Amazon App Store for Droid Phones


The Amazon App store provides free apps daily. It's easy to get those apps for your Kindle, but how do you get them on your Droid phone? Here are the steps.
Amazon Kindle Fire for Gaming


Most people think of the Amazon Kindle Fire as an ebook reader. Sure, it does that, but it also plays games from the Droid gaming library. The large screen is a plus over smartphones!
Angry Birds


Angry Birds is a puzzle game for the iPhone, Droid and other handheld markets. You would think this game would be simple and mindless - but it's incredibly absorbing, and really hooks you in.
Angry Birds Seasons Holiday Edition


If you're a fan of the Angry Birds game - which includes most hand held gamers, judging by download statistics - have a winter wonderland of fun with the snowy update, Angry Bird Seasons Holiday Edition!
Backing Up your Samsung Fascinate


While most handheld gaming units store data on an easy to back up memory card, it's more challenging to back up your contacts, apps, and games from your Samsung Fascinate. Here are the instructions.
Bakery Story - Kindle Fire


Bakery Story is a free game available on the Kindle Fire and many other platforms. In this fun, relaxing game, you manage a bakery shop, feeding customers and decorating your little store.
Bubble Buster - Kindle Fire


Bubble Buster is a puzzle game for the Kindle Fire and other Android platforms. You can either play it with descending bubbles or in a puzzle formation where you try to clear the puzzle in the fewest shots.
Buying an Amazon App for Another Person


Sometimes you have spare free-app credits that you'd like to use on someone else. Sometimes you'd simply like to pay for a fun app for them. Here's how to give an Amazon app to another person.
Clouds and Sheep - Droid


Clouds and Sheep is a cute little game which has you raising sheep, watering their grass with clouds, and tossing them around for fun.
Cut the Rope - Kindle Fire


Cut the Rope is an amazingly fun puzzle game for the Kindle Fire. Rather than blocks or bubbles, here you get physics puzzles with swinging candies on ropes.
Dragon, Fly! Review - Droid


Dragon, Fly! is an arcade style 2D scroller where a young dragon has to navigate various terrains.
Flow Free Droid App


Flow Free is a Droid / Apple app that is easy to understand and progressively more challenging to play. It's great for all ages.
Fruit Ninja Droid


With all the games out there involving blood and gore, it's refreshing to find a game that's simple, fun, and gives you interesting factoids as well! Fruit Ninja is just the game.
Hill Climb Racing Droid


Hill Climb Racing is a fun, free game that lets you pit your truck against the terrain in a 2D side-scrolling adventure.
Jewels - Kindle Fire


Jewels is a puzzle game for the Kindle Fire and other Android platforms which has you trying to get three-in-a-row to clear the screen of all colored jewels. A simple concept to understand - and a challenge to perfect.
Lil Kingdom - Kindle Fire


Lil Kingdom is a sim style game which has you creating a castle to keep your various inhabitants happy. Plus baby dragons keep things interesting.
Mouse Trap - Droid


The Mouse Trap game combines the brain challenges of block-sliding along with a cute mouse and extra features like finding coins along the way. A great way to pass time!
Music Hero Android Game


With all the Guitar Hero and other music games out there, we're generally stuck with the music they choose to offer. Music Hero opens a new door - you can play with ANY music on your system.
NinJump - Kindle Fire


NinJump is an easy to understand, fun to play scrolling arcade style game. In this case the direction you're scrolling is UP, as you move ever higher between a pair of skyscraper buildings.
Quell - Kindle Fire


Quell is a game app for the Kindle Fire and other platforms. It's a zen-like puzzle game with delightful music and gameplay which is both soothing and challenging. Highly recommended!
Rail Maze - Droid


Rail Maze is a classic puzzle game that keeps you thinking. You have to twist and turn tracks for a railroad train to get it to its destination while avoiding obstacles.
Robo Defense


Robo Defense seems really simple at the beginning. Armies march across the screen, and you take them out with gun installations. However, you quickly become addicted!
Sea Quest Hero - Help Fight Dementia


Dementia is a disease that ravages millions of victims. With this FREE video game you can help find a cure. Sea Quest Hero is the name to watch!
Solitaire Card Game Droid


Solitaire along with Spider and Freecell are card game classics that are on just about every platform. This "Ken Magic" Droid implementation is certainly functional, but leaves a lot that could be improved on.
SongPop Review


SongPop is an intriguing game. The game plays short snippets of actual music, sort of like an updated version of Name That Tune. You have to be the fastest to guess what song it is from a list.
Star Wars Angry Birds HD


I held off on buying the Star Wars version of Angry Birds, as much as I love both franchises. Perhaps I was feeling a bit burnt out. But when I finally did give in, I was quite glad that I did.
Subway Surfers - Kindle


Subway Surfers is a run-forward game in the style of Temple Run. You have to leap over obstacles, slide under barriers, and see how far you can get.
Temple Run Review - Android


Temple Run is a game available for Android platforms. You know that scene in Raiders of the Lost Ark where Ford is racing down a path, with death right behind him? That's the gist of this game.
Tower Defense - Droid


Tower Defense presents the classic layout. A top-down view shows enemies marching on towers. The game shines in its graphics and options.
Turkey Blast! Reloaded - Droid


Turkey Blast! Reloaded is an arcade-style game where you tilt your phone to aim your shotgun and turn the turkey into a turkey dinner. It's simple, but fun.
Where's My Perry - Droid


Where's My Perry is a water-based puzzle game very much like Where's My Water. You're trying to redirect water to a destination to help your secret agent escape.
Where's My Water? - Disney App


I love puzzle games. Where's My Water by Disney is a fun puzzle-style game which has you directing flowing water from a source to a destination, to help fill a crocodile's bathtub.
Word Search Droid


Word Search for the droid is a great way to keep your little grey cells active, to pass the time in an entertaining way, and perhaps to learn a few new words!
Zombie Dash - Droid


Zombie Dash is a simple side-scrolling game where you blast away at zombies. It's simple, mindless fun, and you can pass a few minutes in line or on a bus working to beat your previous high score.
Editor's Picks Articles
Top Ten Articles
Previous Features
Site Map
Follow @lisavideogames
Tweet
Content copyright © 2018 by . All rights reserved.
This content was written by . If you wish to use this content in any manner, you need written permission.
Contact Lisa Shea for details.