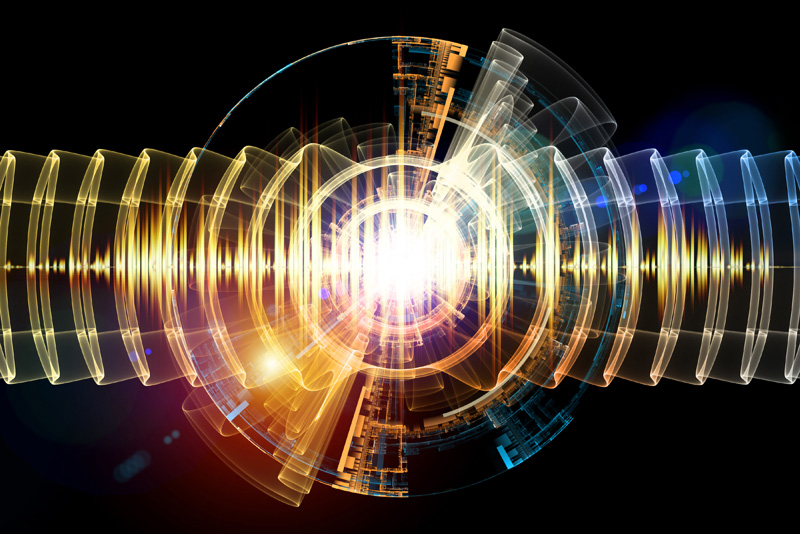 Articles and tutorials about how to market with video and animation.
Adding YouTube Channel to Facebook


Social networking is one of the most useful ways to market any product or service. Facebook and YouTube are two of the most popular social networking sites. Merging these two sites together is great for your social marketing plan. So, how can you get your videos onto Facebook?
Analysis Hotel Transylvania Webpage


In the last tutorial, we took a look at the first page of the Hotel Transylvania movie website. It's a nice example of how to use the Internet for marketing. Let's now think about the animation techniques used on that page.
Book App Trailer - Where To Begin


Now that you have your book app in the app store, it's time to think about advertising the app. One of the best ways to market your app is to create a book app trailer. Book app trailers are much like movie trailers, giving the viewer a peak at what's inside the book app.
Branding Your YouTube Channel


Not branding your business YouTube channel would be a mistake. Let's find out what you can do to brand your YouTube channel. Two of the biggest aspects of YouTube branding are the Channel Art header image and the Unsubscribed/Subscribed trailers.
Children's Book App Video Trailer and WordPress


One of the best ways to promote or market your children's storybook app is to publish a video trailer, which you have created in Flash. Once you have uploaded your trailer, embed it into your storybook app's landing page, your author/artist website and your app's Facebook Fan page.
Craft Business Marketing Videos


No matter the type of business, marketing videos are one of the best ways to get your product noticed and hopefully increase sales. Many craft companies have created YouTube channels to feature their products. However the marketing approach varies with these companies. Let's take a look at three.
Facebook Static iFrame HTML Tabs App


How to install and build a custom Facebook Timeline app to market a Flash ecard
Halloween Haven Interactive Video Webpage


In a previous article, we discussed Grandin Road's Halloween Haven marketing videos, which have been a big part of their Halloween Haven product line for several years. But this year I noticed a few changes.
Halloween Haven Video Marketing


When it comes to Halloween decor, the number one place I go to is Grandin Road's Halloween Haven. Grandin Road is part of Cornerstone Brands, Inc. and has a great section of their website dedicated to Halloween decor products. What makes their Halloween products stand out is their online marketing.
Hotel Transylvania Webpage


Are you an Indie book author who wishes to get the word out about your new book or book app? Take a look at how the pros do it. Let's take a look at the Columbia Pictures website for Hotel Transylvania.
Marketing Your Flash Ecards on Facebook


How to use Facebook Timeline app to market your Flash ecards
Mygrafico Branding Intro - Call to Action


Now that we have finished the Motion whiteboard animation for the Mygrafico branding intro, our next task is to add another animation to the last two seconds of the Timeline. This animation will be a "Subscribe" call to action for a YouTube channel trailer.
Selling Video Clips on Shutterstock


Shutterstock® is a great microstock website for selling images and video clips. Some of the most popular video clips are medical, time lapse, wildlife, slow motion and green screen. Below is a summary of their video requirements.
Submitting Video to Microstock Sites


If you are not ready to submit video templates to places like Envato, you might want to start with submitting simple video clips to microstock websites such as iStock, Shutterstock and Pond5. If you would like to submit video or animations to these sites, you will need to adhere to some guidelines.
SVGCuts Wins Martha Stewart American Made Awards


Success and popularity of a great product is the reason SVGCuts is the 2013 Audience Choice Winner for the Martha Stewart American Made Awards, which showcases the best in the handmade.
Trailer for iPad Book App


Creating a movie trailer would be easy to do in Flash
Video Marketing on A Budget


There are many ways to market online. For the Craft and Hobby Industry, YouTube video marketing is very popular. The first question that you will ask yourself is what type of video do I need?
Video Marketing Scrapbooking and Crafts


No matter the type of product you are selling, video marketing has become very important to your marketing plan. So where do you begin when adding this tool to your marketing arsenal. YouTube is a good way to get started in that it is free to post videos.
Video Scribe Animation in Motion - The Graphics


In this tutorial, we will cover some decisions made when creating a 10 second general branding intro for Mygrafico.
Whiteboard Animation - Drawing the Lion Graphic


Now that we have all the graphics for the Mygrafico whiteboard animation imported and organized in Motion, we can begin building the first part of the animation. In this tutorial, we will learn how to draw a Bezier path for the arm animation, which will draw the line art on to the screen.
Whiteboard Animation - Import Graphics into Motion


In the previous tutorial, we prepared the graphics that we will use in this whiteboard video scribe animation, which will become a branding intro for Mygrafico. There are five major scenes to this branding intro, which can be imported as the beginning of a longer video or used alone.
Whiteboard Animation - Painting Motion


As you know, this whiteboard animation video scribe that we are creating in Motion will be a branding video for Mygrafico and at this point we need to add the branding colors inside the line art of the lion.
Whiteboard Animation - The Mask Reveal


In the last Motion whiteboard video scribe tutorial, we drew the Bezier motion path that will guide the arm when drawing the line art on to the screen. Now we will use that same Bezier path to create the mask that will reveal the line art as the arm animates.
Whiteboard Animation - The Timeline


Now that we have the first scene in Motion for our whiteboard video scribe animation completed, we need to organize the Timeline before we begin to work on the other scenes.
Whiteboard Animation - Writing Text


In the previous Motion tutorial, we created the motion path for the second scene of our whiteboard branding intro for Mygrafico. Now we will finish the whiteboard animation by making the hand write the company name on the screen.
XYZ Social Media Auto Publish Plugin


If you want to get your video and animations noticed on the big wide web, you need to do some social marketing. The XYZ SMAP Social Media Auto Publish is one option for auto publishing to your social networks directly from your Wordpress site.
Your Business YouTube Channel Art


One of the most visible branding features on your business YouTube channel is the Channel Art header image. One of YouTube's new goals is to make your channel page responsive to multiple devices including retina displays, by supplying a header image that will work on several screen dimensions.
YouTube Marketing From Scratch


I have wondered for some time why Handmade businesses such as those found on Etsy and ArtFire do not use YouTube as a major part of their marketing strategy. So this is the first article in a new series to explore how small businesses can get more out of their YouTube channel.
YouTube Video of Flash Ecard on Facebook


How to use the Static HTML iFrame Tabs app to display a YouTube video of your Flash ecard on your Facebook Timeline.
Editor's Picks Articles
Top Ten Articles
Previous Features
Site Map
Follow @ArtAnimationTut
Tweet
Content copyright © 2018 by . All rights reserved.
This content was written by . If you wish to use this content in any manner, you need written permission.
Contact Diane Cipollo for details.