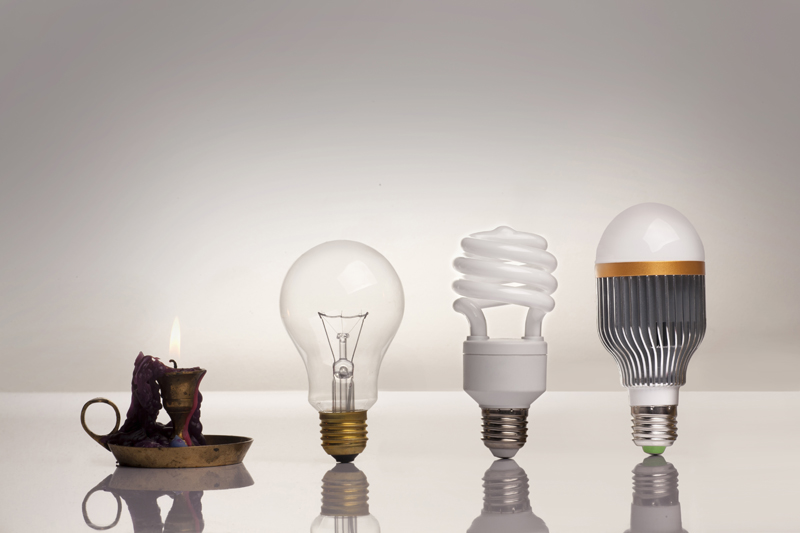 Here are tons of ways to save on home utilities. Hey! Turn off that light!
Belkin Power Switch Review


Review of a simple, fantastic grounded power plug to use in any wall plug or power strip to save electricity.
Cancel Your Cable - Watch TV Online


You can watch almost anything for free (or cheap) online with only an internet connection and NO monthly cable bill.
Cancel Your Utilities - the Basics


Are there things you pay for each month that are not actually necessary? Depending on how frugal you need to be, there are plenty of things that can be worked around.
Categories of Household Water


Learn about the definitions of fresh water, clear water, grey water and black water. How should each water category be used? Can reusing this water save us money?
Converting to Solar - Small Scale Case Study


In my quest to move to solar energy, I calculated my home's constant and sporadic energy needs, and the most frugal way to get a small solar system up and running by myself.
Easy Homemade Biodiesel Site

[offsite link]
Biodiesel is no harder to make than homemade soap -- And uses the same stuff! Check this out!
Eliminate your Trash Bill


You can reduce the amount of trash your household generates and eliminate an entire monthly utility bill. Here's how.
Energy Conservation

[offsite link]
Wonderful site with many alternative energy sites! Great!
Free Internet Basics


How to find free internet access whether or not you have a laptop or smartphone.
Laundry Room Money Saving Tricks


Tips for saving money in the laundry room! Take a look at saving money before you wash, at the washing machine, and when it comes to use the dryer.
Review - Netgear NeoTV Streaming Player


I recently found a review copy of the Netgear NeoTV Streaming Player NTV300 - and it's a great way to watch almost anything you want on your actual television, without having any cable or even a computer. All you need is internet access.
Roll Logs from Old Newspapers and Junk Mail


Recycle and use newspapers and junk mail to make logs to supplement your woodpile.
Self Reliance

[offsite link]
Super site with many do-it-yourself ideas for lowering utility bills.
Solar iPhone and USB Charger - Review

The Solar ReStore solar panel and battery pack is a GREAT unit to get anyone started powering small USB electronics with the free power of the sun.
Starting with Solar Energy - A Case Study


Thinking of saving money using solar techniques? Get started in small ways and work up in price and complexity. Eventually run your whole house! Here is my personal solar plan.
Summer Hints and Tips


Here are some easy frugal hints for the hot summer days ahead!
Surge Protectors Save Electricity


Modern electronics suck electricity from your wall even when you think they are turned off. A surge protected power strip will ensure you don't waste money by letting you turn appliances completely off, with no ghost energy drain at all.
Tankless Water Heaters

[offsite link]
We got a tankless water heater and our electric bills fell substantially. No more heating large tanks of water all day for a few minutes use. If you need a new tank --check these out!
Ten Easy Ways to Keep Cool Without AC


Here are some basic concepts to help you lower summer cooling costs by putting off the massive energy usage of your air conditioner for as long as possible.
Time to Shine - Solar Book Review


This isn't the best book for frugalists or homesteaders in general. It's about solar energy, but is more of a short technical textbook than a how-to on saving money through solar energy.
USB Hand Warmer Computer Gloves - Review


Warm, cozy, fingerless gloves that run off USB power. This pair has an image of Pooh Bear on them, even though they are for adults. Low watt USB heating devices save you money! This is a part of the low-watt heat bubble warming system I am working on.
Using Less Electricity - My Case Study


Want to use under 400 kWh of electricity a month? Here are my notes on trying to get my electric use count to this small goal. Even if these ideas don't work for you, there might be a tip or two in here you can adapt for your own family.
Winter Heating Success


Here is a review of the heating techniques we used to vastly lower our heating bills one very cold winter.
Links marked with the [offsite link] designation point to websites not associated with BellaOnline.com. BellaOnline.com is not responsible for the material found there.

Editor's Picks Articles
Top Ten Articles
Previous Features
Site Map




Content copyright © 2018 by . All rights reserved.
This content was written by . If you wish to use this content in any manner, you need written permission.
Contact Jill Florio for details.